Kaspersky Endpoint and Firewall Security Solutions
Kaspersky Endpoint and Firewall Security Solutions features:
All you need to protect Windows desktops and file servers, Mac OS devices, iOS, and Android mobiles, and even Microsoft Office 365 – just sign up for an account. Let Kaspersky block ransomware, fileless malware, zero-day attacks, and other emerging threats while you focus on other aspects of your business.
Kaspersky Endpoint Security Cloud demonstrated 100% efficiency against ransomware attacks, according to a recent assessment by AV-TEST. As a result of three different scenarios and 113 attack samples, the product didn't lose a single user file and outran 10 different cybersecurity vendors.
Be anywhere and protect anywhere using a cloud-based console.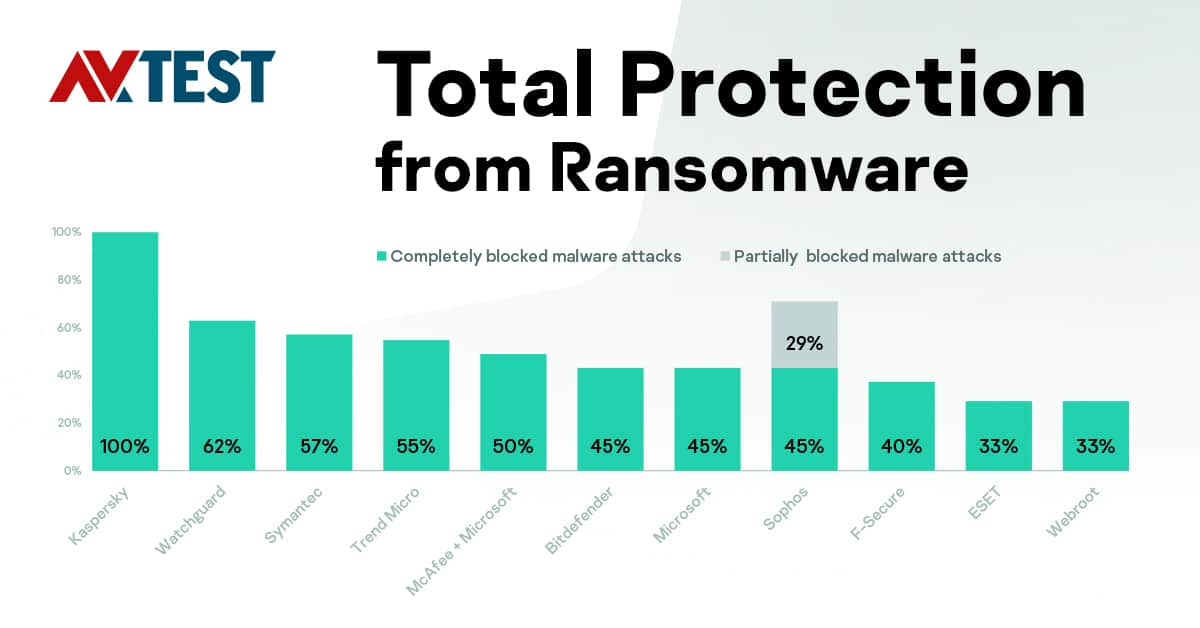 Secure geographically separated offices, home or field-based workers, at their desks or on the go regardless of device type.
Enable remote encryption to make sure your corporate data is safe, even if a device gets lost or stolen.
Shadow IT discovery manages uncontrolled sharing of corporate data in the cloud and reveals users wasting time on social media and messengers.
Ensure compliance readiness with a Data Discovery audit of your personal and financial data in the cloud.
Enable safe collaboration and communication in Microsoft Office 365 – protection for all its major apps is already included in the Kaspersky Endpoint Security Cloud Plus and Pro tiers.